Enter to WIN our giveaway of ONE MONTH FREE of our Standard Graphics Subscription Program!
Entry Submission Form:
[gravityform id="1″ title="true" description="true"]
*Entrants will be collected through August 1st, 2018 and Winner will be selected and notified by August 11th, 2018. Official Rules.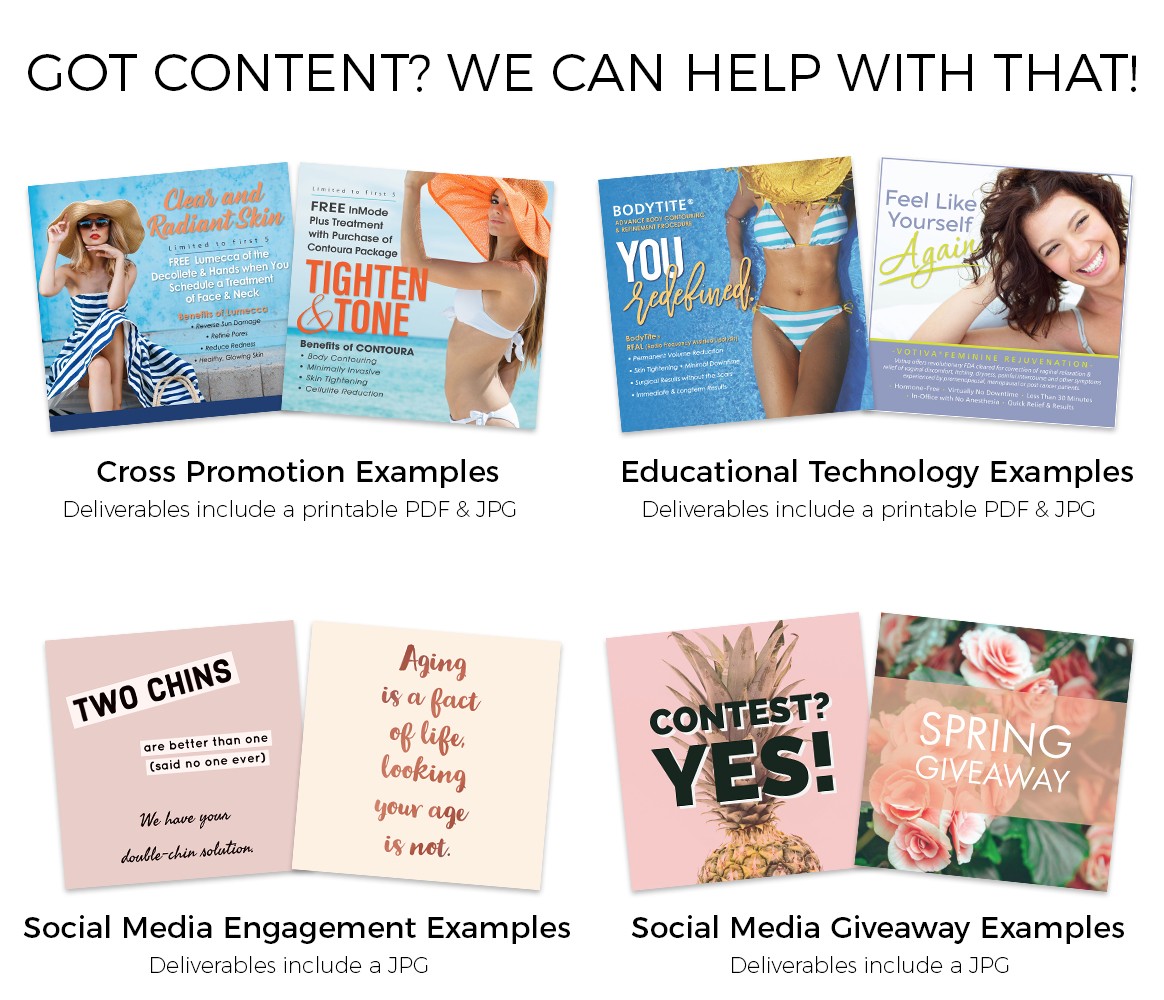 We hear you! Time is a precious commodity at the practice level and we want to do everything we can to help you focus on what matters to you. That is why we have created a subscription based program where we design graphics and marketing material related to your technology and deliver that material to you each month for distribution. Our goal is to save you a tremendous amount of time and energy creating content each month.